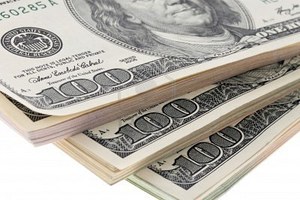 YOUR BOSS JUST HANDED YOU A TIGHT IT BUDGET. NOW WHAT?
So, you didn't get the large IT budget that you had originally hoped for this year. Now, it looks like it's going to be another long year of pinching pennies in your IT department.
We feel your pain, as a budget cut can be a tough pill to swallow. After all, a network is very expensive to operate. You have replacement parts you need to purchase, operating costs to run the network, an expensive staff to look after, and maintenance contracts to renew.
You may also be facing an increasing amount of pressure from manufacturers to make costly upgrades based on end of life announcements. According to a recent benchmark survey from Spiceworks, about 67 percent of IT purchases will stem from end of life announcements on network hardware this year.
Here's a quick breakdown from Spiceworks of the other motivating factors that will be causing global enterprises to spend money on hardware, software and services:
End of Life upgrades (67 percent)
Growth/additional needs (64 percent)
Upgrades/ refresh cycles (57 percent)
End-user needs (53 percent)
Project needs (52 percent)
Budget availability (33 percent)
Software/application compatibility (32 percent)
New technology features (25 percent)
So, what can you do if you're part of the 67 percent dealing with the pressure to upgrade due to end of life announcements? You can reassess your technology vendor relationships, and also consider working with a vendor who can provide continued product support and replacement parts for end of life hardware.
If there is still a need to upgrade, vendors like Network Craze can provide a wealth of reliable IT products and services at a reduced cost. Offering everything from refurbished hardware with a lifetime warranty to affordable third party maintenance solutions, your business should have no problem staying within its allotted budget this year. It will allow you to buy premium products and services at a price that is far less than the sticker price.